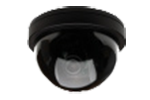 What Your Peers Are Saying About Our Product
7 Eleven
A Limousine
Ace Hardware
Advantage Car Rental
Alamo Bail Bonds
Alamo Diary Queen
Alamo Hats
All Star Enterprises
Allegheny Mariner
Allegheny Women's Ctr
Allens Auto Service
Alliance Wire & Steel Inc
Alton Industries
Angelo's Pizzeria
Anthony Arms & Assoc
Anthony Jr.'s Pizza
Appliance Liquidation Outlet
Arnold Pontiac
ATC Sales & Service, Inc
Austin Landscape
Automotive Solutions
Babcor Packaging Corp.
Basic Carbide Corp.
Becker's Café
Bexar Trailer Sales & Service
Blough's Mini Mart
Blue Moon
Bonus Tire Service Center LLC
Boston Beanery
Boutique
BP Exploration & Oil, Inc.
Brick Selections LTD
Brusters
Buckey Mining
Buckeye Water Co.
Budd Baer
Butler County Motor Co
C.O. Hankins, Inc.
CA Joseph Co
Carney's Gas Service
Carol Hollow Mine
Carr Transport, Inc.
CCS Trans, Inc.
Chapon's Greenhouse
Charlie Staples BBQ
Charlotte's Deli, LLC
Chicken Charlie's
Chick-Fil-A
Child-First Day Care
Christian Task Force Inc
Chubby's Pizza & Hoagies
Cibrone & Son's, Inc.
City Buffet & Grill, Inc.
City of Kirby TX
Club One, Inc.
CMC Steel
Co - Go's
Columiana Ford Inc.
Comal Pawn
Comfort Inn / MS Rest.
Comfy Cozy
CRH Catering, Inc.
Cuyahoga Hts, OH
D&D Auto Salvage
D. Daniels Advertising
D. Edward Leasing
Dairy Queen of Zarzamora
Davison Mine
Dee's Record & Video Shop
Diamond S Contruction 
Dino's Sport Lounge
DNP IMS America Corp
Do Drop Inn
Donora Lumber
Dryburgh Transfer
D's 6 pack Shop
D's Six Packs & Dogs II
D's Sweets, Treats & Deli
Dumont Donuts/Sabol Ent.
East Fairfield Coal Co.
Eastgate Exxon
Electric Avenue Café
Emerald Point Marina
ER Shaw
Essey Tire
Evergreen Café
Excuses Bar & Grill
Exxon 70
Faith Power Washington
Fajita Grill
Fat Boys
Federouch Landscape Supply
Five Rivers Petroleum LLC
Flagship Marinas
Fleet Pride, Inc.
Folino Contruction
Footloose
Foster House
Fox's Auto Service
Fox's Pizza Den
Fulmer Co.
G & FM, Inc.
G M Craine River Towing
GBG
General American Rental
Gentry Investment
Gidas Flowers
Givens Yard
Glassport Diner
God Fathers Casino
Godwin's Nursery & Trees
Grafton OH Terminal
Greco Gas, Inc
Greer Industries, Inc.
Habilitative Homes Inc
Happy UniMart
Harber - Flagship Marinias
Haymaker A Plus (Sunoco)
Herky Miller, Inc
Highlands Area  Day Care Center
Hurst Industrial Contractor
Ideal Leasing
Immediate Response Plumbing
Impressions Photo
Instrumentation Industries
Italian Club
Italian Oven Café Pizzeria
Jaycee Foods Inc
Jeannette Distributing
Jeremy Mines
JIT Enterprises
Joe's Bar & Grill
Johnstown Brewing Company
Jordan Propeller Service
Jose & Tony's Inc.
JW Hall Steak & Seafood
Kensington Prep Plant
KHA, Inc
Kimberly Construction
KLRN TV
KV Coins LP
K-Vay's Enterprises, Inc.
Lackland AFB
Learning Express PreSchool Center, Inc.
Leighton & Leighton
Lemon Heads
Leo USA
Liberty Dairy Store
Ligonier Tavern
Lindy Paving
Lion & Eagle Antiques
Litech, Inc
Little Bit of Texas
Locker Room
Lushettes
Magill's Auto Service
Majestic TurboCharger
Mar-Bill's Jewelers
Marina Bay on Boston 
Mariner On the Allegheny, Inc.
Martinelli Auto Service
Marty's Muffler
MaxMed Health Care, Inc
McBroom Beer Dist.
McClymond's Supply & Transit Co., Inc.
McCoy Harrison Funeral  Home
Mease's Custome Car Acc
Medicine Stop
Megz Corp.
Merritt & Sons, Inc.
Mexi-Casa, Inc
Michigan Health Svs
Millers Mini Storage
Mitchell Co.
Mon River BBQ
Mukesh Patel Convenience Store
Napa Auto Parts
Natures Pickens Health Food Store, Inc.
New Stanton Oil
Nick's Custom Woodworking
Nokomis, Inc.
Nuzacci Pizza Shop
Outfitters Hunting
P.J. Dick, Inc.
Page Dairy Mart, Inc
Palmer Product Imaging
Pardee's Rt. 40 Restaurant
Parkview Bar and Grill
Pastorik's
Paulo's Pizza & Pastaria
Pennsylvania Welding Supply Co.
Perma-Cast
Pets First Veterinary Center
Phillipi's Family Restaurant
Pine Brook NJ
Pit Stop Bar & Grill
PJ Dick
Pool & Spa Outlet
Precision Finning & Bending, Inc.
Primanti Bros
Princess Beauty Supply
Protek Metal
RD Screw Machine Products Inc
Rearrick Tooling
Redd Dawgs
Reddy Sunoco
Regent Coach Line LTD
Renee's Hairtech
Richard Chevrolet
Ritchie Metals Co, Inc.
Riverside Inn
Roscoe Slovak Club
Rudy's Subs
S&S Supermarket, Inc.
Sabre Equipment Inc.
Sam Wise Machine Co.
Sami's Quick Stop
San Antonio Gallery Furniture
Sandi's Country Bar & Grill
Santex Truck Center LTD
Saxonburg
Secrets Bar & Grill
Sendell Motors, Inc.
Shirley Contracting
Shooting Supply
Sirota's Machine Co.
Small Arm Mfg
Somerset Drug, Inc.
South Jersey Welding Supply
South Mine
Southern Park Golf
Southside Community  Center
Spa Roma
Squirrel Hill Manor
St. Louise DeMarillac School
Sterling Mines
Steve's Inn
Stitches Embroidery
Subtropolis Mining Co.
Sunoco Joe's
Sunset Bowling Lanes Inc
Sunshine Indurstries
Supa Doors, Inc.
Superior Aircraft Service Inc
Supermart Plus
T H Sellers Metal Roofing, Inc
T.A. Robinson Asphalt Paving, Inc.
T.A.R. Outdoor Storage
Tai Pei Inc.
Teddy's Restaurant
Texas Pride BBQ
The Ashbury Graphite Mills
The Flower Loft
The Other End
The Souper Bowl
The Train Station
Thompson Decorators
Thrifty Car Rental
Tiffin  OH Terminal
TJ's Restaurant
TJ's Beer Distributor Inc
Tom's Diner
Town East Baptist Church
Treesdale Golf & Country Club
Tri-County Collision, Inc.
Truck Stop 22 Dinner Theatre
Trumbull Corp.
Trunzo Auto Body
T's Restaurnt & Lounge
Tube City
Tube City Café
Uptown Fitness Studio LLC
US Wire & Cable Inc.
Valley Hotel
Ventos Dairy Delite
Vicki's Place
Victory Chevrolet
Voges Drilling, Inc.
Whole Earth Organic Composting
Wildcat Hydraulics
Wildwood Inn
William Dickson Ind, Inc
Williams Hardware
Wilson Christian Academy
Woods Cycle Country
"After having experienced a number of consecutive break-ins, it was recommended that we contact AP Security to install a video camera system. After having informed and very candid consultations as to what we felt was needed, we were able to decide on a tailored security system which we mutually felt would meet our specific needs. We have been more than pleased with this security system, as well as AP Security's expeditious service and helpfulness to insure that we have no problems, and that we are satisfied. I would recommend AP Security to anyone looking for a viable, cost effective security system to secure any business, church, school or home."
- Frankie C., Administrator, San Antonio TX
"One week after we installed our digital security cameras, we caught a fraudulent slip and fall incident. With the clarity and detail we were able to get from the digital cctv camera picture, the complaint was dropped before we even had to meet with our attorney. That "no case" paid for our system in a single day."
- Greg B., Retail Owner, Chicago, IL
"I watch the digital security cameras everyday to see when my people come in and leave. That alone, has paid for the system. I am also able to run the shop more efficiently from my office and the theft problem has all but disappeared."
- Floyd H., Retail Owner, McQueeney TX
"I would like to take this opportunity to let you know how pleased I am with my new security camera system. Already it has started paying for itself The audit I had in June was close to two thousand dollars short. The last audit was five hundred over.
Already a savings of twenty-five hundred dollars. The system is very easy to operate, and does so much more than just monitor. Your staff is very helpful, and got back to me immediately when I called It's a pleasure to do business with a first class company, with a quality product."
- Mary G., Retail Owner., Pittsburgh PA
"Last week your company installed a new security system for us and it is already starting to pay for itself. With the system less than a week old I saw a young man walk out of our store without saying anything to me. When I finished with the customer I had I decided to go back and look to see what this guy was up to. I could easily see him pick up a cutting torch and put it down his pants and just walk right out. After printing a picture and burning a cd for the police they were able to identify him and were going to look for him. The very next day the exact guy walked in, imagine my surprise when I watched him pick up another torch and put it down his pants, I couldn't believe it! This time he didn't make it very far from our parking lot before the police picked him up. Over the last few days we have had several officers in our store taking reports and they all comment on what a great system we have. I personally would like to thank AP Security for helping us start to put an end to our theft problem."
- Chris Q., Sales Assoc., Tarentum PA