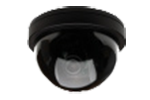 About AP Security & Video Surveillance
We at AP Security & Video Surveillance offer state-of-the-art security cameras, video surveillance equipment, internet video surveillance, and much more!
AP Security has over 14 years of experience in the security and surveillance industry. We serve Pittsburgh, San Antonio, and the entire United States. We service and install all major brands of security camera equipment and our AP Security Technicians are experts in the field of video surveillance and security.
Video Surveillance Solutions Demo
Our highly trained security technicians will come to your facility for a free security camera and video surveillance demo. Call us at (877) 712-1103.