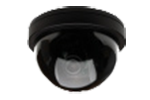 Security Camera & Video Surveillance Equipment
At AP Security and Video Surveillance we install all of our systems to meet each client's particular needs. This includes home security systems as well as commercial security systems. All video camera systems are digitally recorded to a Digital Video Server. We also offer point of sale, access control and intercom systems.
There are many companies that sell video security, surveillance cameras and equipment. We design our security systems specifically for your needs. Each system includes very user-friendly software and all of our components are tested for system compatibility. We warranty all security systems and provide real technical support.
Our security camera systems include professional installation and follow-up. We are licensed and insured with 14 years of home security system and commercial security system experience.
Security Camera Systems FAQ's
Below are answers to many questions that we get frequently. If you don't find what you are looking for please feel free to contact us. We would be happy to assist you.
Is your system a digital video recorder (DVR)?
No our systems are digitally recorded onto a Windows based server, which is known as a DVS. This video recording system is far superior to a DVR because our recorded footage is just as clear as the live view. Recorded footage can be searched with ease while highlighting specific objects to concentrate on.
How much recording time will i get?
Our average recording time on our video system is approximately 30 days. If additional recording time is needed, extra hard drive space can be added.
Do i need a static ip?
In order to view your video security camera systems remotely a network static IP is not required, although if you have available extra static IP's we can utilize one of the addresses.
Is remote view required for
internet video surveillance
?
Although our systems come with internet video surveillance capabilities, this feature is optional.
Do i need a high speed internet connection?
Yes, high speed is required at the business location to view the video cameras remotely.
Are your video cameras wireless?
Our cameras are wired directly to the power distribution box. However we do offer some wireless security camera systems.
Can i use my existing security cameras?
Yes and no. If your security cameras have a BNC connection or run off RG59 coax cable, then we can use them. If your security cameras have a phone-like connection, we cannot use them.
Do you offer financing?
Yes, we are a preferred vendor of Marlin Leasing, a national leasing company that specializes in surveillance equipment. One to five year leases are available with a $1 buyout at the end of the lease.
Can you combine inside and outside security cameras on the same system?
Yes, our outside security cameras are installed in a heated weatherproof housing. Most of our business owners have both inside and outside security cameras.
Do your security cameras have zoom capabilities?
Yes, all security cameras can be digitally zoomed into on the recorded footage. Our Pan Tilt Zoom (PTZ) security cameras can be zoomed in up to 600 yards optically live with no pixel loss.
Are audio zones available?
Yes, microphones are used as an extremely valuable tool, providing owners with the ability to hear interaction between customers and employees with our audio surveillance systems.